Incredible Hulk #180 Value?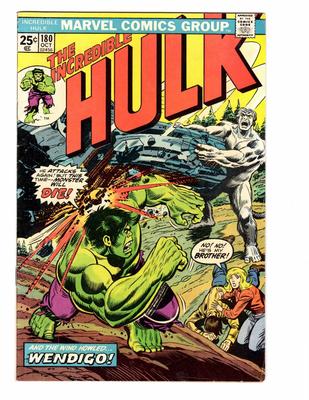 Incredible Hulk #180 Value? FRONT COVER
Incredible Hulk #180 Value?

My name is Eric Z. Wolverine is my favorite character so I purchased his first appearance a year or so ago and would love to know the grade of the comic. All mail-in certificates are complete with no cut outs.

Editor's reply: Thanks for your patience while I clear the backlog of requests for values.

This book has jumped in price, as collectors have decided that #180 is the first appearance, not #181.

Hard to say from your photos, but it looks in nice shape, maybe 9.2? with cream to off-white pages.

If it grades 9.2 from CGC, then it will be worth about $500. Click here to see other values for the comic book.

Read more about Wolverine comic books here and Incredible Hulk Comics here.