IT'S READY! The 100 Hot Comics list is updated for 2020! Be prepared for some BIG surprises...
NOTE: We use eBay to provide references to live prices of comic books. Clicking a text link or image marked 'Check live prices' will take you to eBay.

The Phantom #375 and Outlaw Kid #26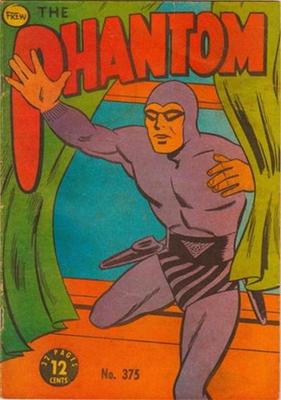 The Phantom #375 is worth about $35 Australian
The Phantom #375 and Outlaw Kid #26

My husband has found 2 of his old comic books. The Phantom No.375 and Outlaw Kid No 26, which he had as a child.

Seeing as he is now 66 years old, we thought perhaps these early comics might be worth something.

I tried to scan the covers but for some reason they are not scanning in gif or jpg mode & I don't know how to fix it.

Can you assist please?

Editor's reply: The Phantom is a comic published by Frew of Australia, and the company is still alive today.

I found a copy of The Phantom #375 which sold for $35 on eBay Australia
. (Click to see listing.)

Outlaw Kid comic
doesn't look from the same era, so I'm not sure if the pictured comic is the correct one. There is an earlier Outlaw Kid from the 1950s, but that stopped at issue #19.

So the news is not fantastic, but at least you know now! Thanks for writing.
Join in and write your own page! It's easy to do. How? Simply click here to return to FREE Comic Book Appraisal.