Silver Surfer #1-#18 Complete Collection from 1968
by Cassie
(Kissimmee, FL)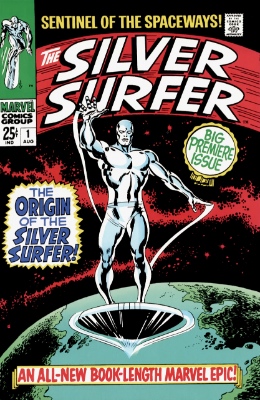 Silver Surfer #1-#18 Complete Collection from 1968
Silver Surfer #1-#18 Complete Collection from 1968

Hello,

I have the complete collection of the Silver Surfer #1 - #18. I do not have pictures at this time, but would be able to get them, if needed. I would just like a rough estimate of how much someone would pay for the entire series.

Thanks!
Cassie

Editor's reply: This is definitely a very desirable series, with #1 being the best, followed by the classic cover art of #4, which makes it the second-most valuable.

Without photos I can only generalize about their values.

Click here for values of issue #1

Click here for values of issue #4

Click here for values of collections

You can read more about Marvel Comics values here. I will be adding an article on The Silver Surfer very soon. Thanks for writing. If you send photos, then I can be more accurate about your comics' value.
Join in and write your own page! It's easy to do. How? Simply click here to return to FREE Comic Book Appraisal.