Iron Man #15 Value?
by Jasmine Lewis
(Atlanta, GA, US)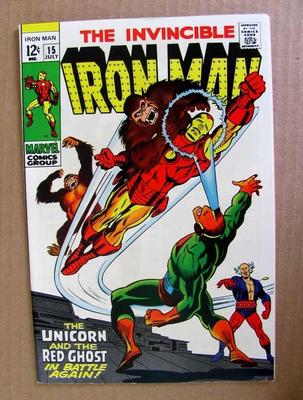 Iron Man #15 Value?
Iron Man #15 Value?

original condition, deep colors, no water damages, no unusual smell (non smoking home), no missing pages, no cut-outs, no tape

I paid 20 bucks for it. A good deal?

Editor's reply: Looks like a good deal!

In CGC 9.4 condition, this is worth about $90. Yours might even be a 9.6, in which case it's worth $190.

The record sale for this comic book was $1,500 in 2011, when the movie fuss was at its height, in CGC 9.8 shape, but a similar one sold last year for just $495, which is a more realistic value for a 9.8 now.

Yours MIGHT make 9.8, but it looks to me as if the top right corner of the front cover is turned over. I think 9.4 or 9.6 is more likely.

You can check current values for this comic here.

Read our full article on Iron Man comic books here.

Thanks for sharing, it's a good buy at $20.