Find Comic Book Values FREE!

Comic book values are dependent upon many factors: rarity, condition, and demand are the most important.
A comic doesn't have to be actually very rare to be valuable (for example, Incredible Hulk #181 is a very in-demand book, even though it's not at all rare -- the first appearance of Wolverine has made it quite a valuable comic).
And there are plenty of rare comics which are not very valuable, simply because not many people want to collect them.
For example, "funny animal" comics are barely collected, and no matter how rare individual issues are, they are simply not worth a lot of money.
Superhero comics from the same period are always worth more. Early Superman comic books are worth 10 to 20 times as much as a funny animal book from the same era, even if the Superman comic is found a lot more often.
Finding Out the Value of Your Comic Books
Follow these links to easy and FREE ways to find the value of your books:
Individual Comic Book Values

Follow these links to find current market prices for some of the most famous
comic books in the world.
The Importance of Good Grading

Comic book grading is a tough skill to acquire. Even years of experience may not be enough to determine the fine boundaries between one grade and another.
As the owner of comic books that you did not collect yourself, you may have ZERO experience! How are you supposed to begin?
Our article on grading comic books may help. (Opens in a new window.) Or you can simply ask us to value them for you.

How We Arrive at Comic Book Prices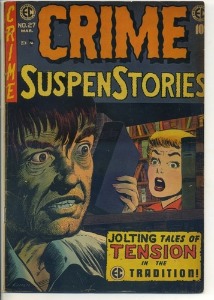 At Sell My Comic Books, we appraise the value of your comics in several ways:
We carefully assess the contents and condition of your comic book collection, paying special attention to any "key" (high-value) comics you may have.
Typically, 80 percent of the value comes from 20 percent of the comics you have

We do market research to determine the current market value
We consider any offers you've received from dealers or individuals up to now
There is no guesswork. Once we have fixed on a valuation for your comic books, we'll submit the quotation to you.
If the books are of interest to us, we will back up that quotation with a Dollar offer to match it.
You can have your money by certified check, money order, Paypal, or cash (if you're local to us).

Why This Guide is AWESOME for Wannabe Comic Investors

If you have either tried (and failed) to make money flipping comic books, or are frustrated by the huge array of choice out there, then this is the eBook for you.

It's packed with 32 in-depth analyses of easy-to-buy and sell comic books from the Bronze to Modern ages.

These are titles we have personally made a lot of money buying and selling. So can you.

Make more than your money back with your first successful trade (or by NOT buying a losing book!).

If you are not completely satisfied, we have a 365-day money-back guarantee.

Click to read more, or order your copy today!
How Can I Determine Comic Book Values Myself?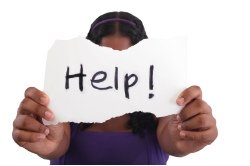 You can certainly try to figure out what your comic books are worth.
You'll need to start by referring to one of the comic book price guides available.
You'll need to learn how to grade comic books.
Then you'll need to research the market, to keep up with the trends moving prices since the guide was published.
OR...
You can simply have us do it for you, free of charge.
Having a good sense of what your comic book worth is will be vital if you want to avoid sacrificing your treasures to a dealer for next to nothing.

More of our Comic Price Guides