Sell My Comic Books is a
Leading Comic Book Buyer

Sell My Comic Books is a leading comic book buyer. We purchase thousands of comics every month from people just like you.

However you came by your comic books:
Collected them over the years
Found them in the attic or basement
Inherited them from a relative
Bought them at a garage sale or storage auction
Sell My Comic Books will give you a FREE appraisal on their value, and beat any offer you've received.
We'll also produce you a written valuation for insurance or estate settlement purposes.

Tell Me More About You?

Sell My Comic Books is owned and operated by the Cairns family from Quebec, Canada.
We're a husband and wife team, and are raising three boys who we hope will join us in the family business in the future with an eye to taking it over from us.
We've helped dozens of collectors to find new homes for their comic books. When it's time to sell, speak to us. We're always happy to advise you on the best course of action for disposing of vintage comics.

Why This Guide is AWESOME for Wannabe Comic Investors

If you have either tried (and failed) to make money flipping comic books, or are frustrated by the huge array of choice out there, then this is the eBook for you.

It's packed with 32 in-depth analyses of easy-to-buy and sell comic books from the Bronze to Modern ages.

These are titles we have personally made a lot of money buying and selling. So can you.

Make more than your money back with your first successful trade (or by NOT buying a losing book!).

If you are not completely satisfied, we have a 365-day money-back guarantee.

Click to read more, or order your copy today!
When It's Time to Sell...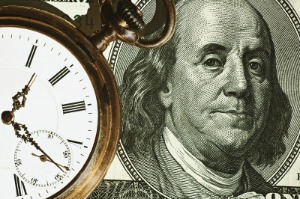 Parting with a comic book collection can be a wrench, especially if you have built it over decades.
We're always happy to talk with collectors about how to maximize their return on their treasured comic books.

Most people who inherit, or otherwise come upon a comic book collection by chance, or through an impulse purchase, need a LOT of help in understanding how to dispose of it.
A quick appraisal of their value is the fastest and easiest way to work out whether you have trash, or treasure. And it's free!
Investors who built a portfolio of vintage comics can also discuss their disposal requirements with us, confidentially.

I Need Cash Quickly...

No problem. Just get in touch. We can make purchases in cash, or with certified bank drafts, by Paypal, or wire transfer.

Sell My Comic Books is a leading comic book buyer. We will not hesitate to make purchases, whether a single better item, or a large collection.
If you have already shown your comics to a dealer, and were disappointed with their offer, please share this information.
We'll beat any price if the comic books are of interest to us.
Use the form below to get in touch, and we'll get the process moving! You can also call us on (+1) 450 202 0710 (EST).

Go from Comic Book Buyer to the
Sell My Comic Books home page