Hot Comics #25:
Fantastic Four #48
1st Silver Surfer and Galactus
DOWN 7 PLACES FROM LAST YEAR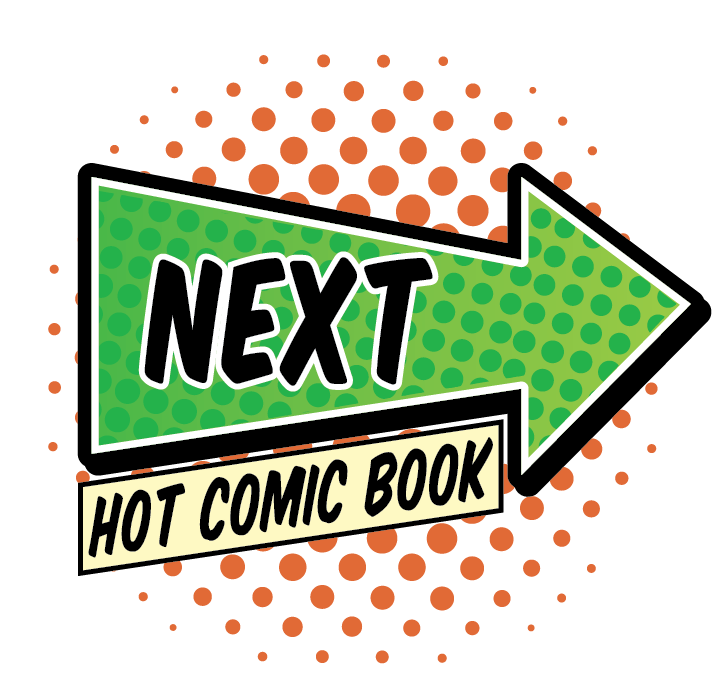 CLICK TO SEE THE NEXT HOT COMIC BOOK!
Why Fantastic Four #48 is a Hot Comic
2017 MARKET UPDATE:
Other books have been hotter this year, but there's no doubting that FF 48 is a deserving member of the 100 Hot Comics list. Especially in high grade, this book has been setting new records all year.
Lower down the grade range, things have cooled -- typical VG examples haven't changed in value much since our previous list.
CGC 9.8: $20,500 (Editor's note -- only $1,000 more than a Hulk 181 9.8!)
CGC 9.4 $3,800
CGC 9.0 $2,000
CGC 8.0 $1,200
CGC 7.5 $920
CGC 6.5 $550
CGC 5.5 $400
Silver Surfer and Galactus are massively important in the Marvel Universe. Like the Fantastic Four themselves, the characters have never been handled well on the big screen.
Perhaps their time has come. There are so many Marvel movies and TV series in the pipeline that it is not beyond possibility that, say, Thanos and Galactus/Silver Surfer could meet in the Guardians of the Galaxy sequel, for just one example.
The value of this book has been strong for years, but a recent surge in higher grades has boosted it up the charts of the Hot 100.
What we're recommending won't be affordable to all, but it's the best potential ROI in our opinion. This book is common in lower grades.
Owning a high-grade copy would be a pleasure. The cover is amazing when it's undamaged.
What to Invest In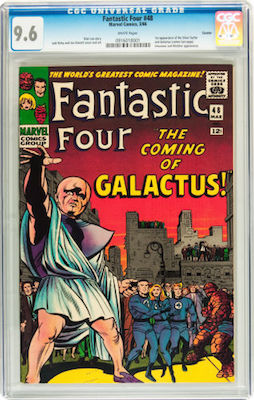 Not everybody will be able to afford a Fantastic Four #48 in CGC 9.6, but we strongly recommend this investment if you can. Don't drop below 9.2. Click to buy a copy
Have this book? Click to appraise its value NOW!
Related Pages on Sell My Comic Books
Fantastic Four Comic Book Price Guide
Value of Key Issue Silver Surfer Comic Books
Most Valuable Comic Books of the 1960s (Silver Age)
Click to return to the Hot 100 Investment Comic Books menu
Go from Fantastic Four #48 to the 100 Hot Comics menu
Want to sell, appraise or buy comics online? Start here!