Why Showcase #34 is a Hot Comic
The entire run of Showcase (with the exception of some very random non-hero stuff) has been heating up, with these early Silver Age books containing plenty of key appearances.
Also on the Hot 100:
Showcase #4 | Showcase #22 | Showcase #30 | Showcase #37
Several of the series appears on our Hot 100 list, and while many of them have already become quite expensive, the first Silver Age Atom appearance seems under-priced at the moment.
It's a pretty tough book to find in higher grade, but be patient and the right book will come along in time.
What to Invest In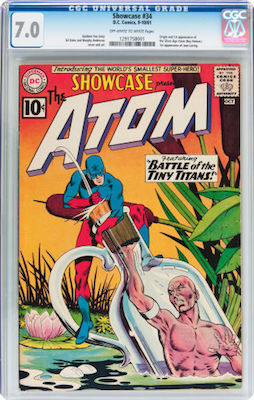 Showcase #34 (1st Atom in the Silver Age) is best bought in CGC 7.0 with off-white or better pages. Click to find yours
Have this book? Click to appraise its value NOW!
Related Pages on Sell My Comic Books
Value of Earlier Showcase Comics
Metal Men in the Hot 100: Showcase #37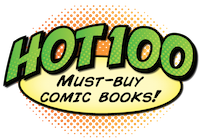 Click to return to the Hot 100 Investment Comic Books menu
Go from Showcase #34 to the 100 Hot Comics menu
Want to sell, appraise or buy comics online? Start here!