Hot Comics #26:
Marvel Spotlight #5, 1st Ghost Rider
UP 57 PLACES FROM LAST YEAR!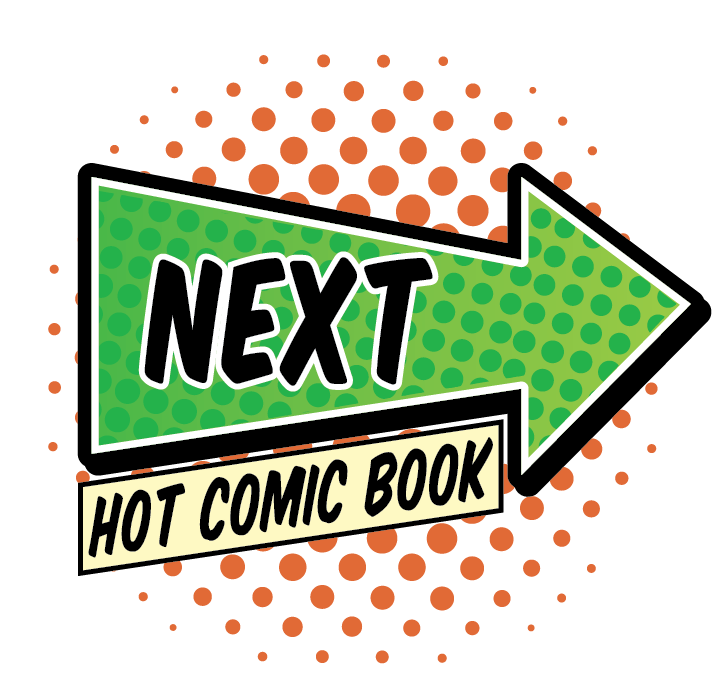 Why Marvel Spotlight #5 is a Hot Comic
2017 MARKET UPDATE:
While the movie trail has gone cold for Ghost Rider, this book is still very popular with collectors and investors. It's doubly tough, being a black cover and a picture frame cover (notoriously hard to find in high grade).
While some grades have seen prices cool off, the 9.8 sale makes this book the most valuable of the Bronze Age (not counting the freak CGC 9.9 sale of Incredible Hulk #181).
CGC 9.8: $48,500
CGC 9.4 $4,850
CGC 9.2 $1,500
CGC 8.0 $560
CGC 7.0 $400
CGC 6.0 $325
CGC 4.0 $260
Despite the best efforts of Nic Cage, nobody much cares for the series of Ghost Rider movies. Tedious storylines and perhaps some of the least likeable 'heroes' in the MCU have kept Ghost Rider a second-string hero.
Nevertheless, Marvel Spotlight #5 is a genuine key issue, and has enough demand to cause its price to increase in the last year or so.
Part of the renewed excitement is the fact that film rights have reverted to Marvel Studios. Maybe there will be no more dedicated Ghost Rider movies, but if the character even crosses over into a mainstream series, then you'll see prices rocket.
Forget CGC 9.8. There are only two examples in the census, mainly due to the mostly black cover of this early 70s book, and the next time one hits market we expect it to fetch close to $20K.
9.6s are the next best thing, but probably not affordable to most of us. We recommend a 9.4 with white pages, which will still cost you close to $2,000, but has the potential for big appreciation.
What to Invest In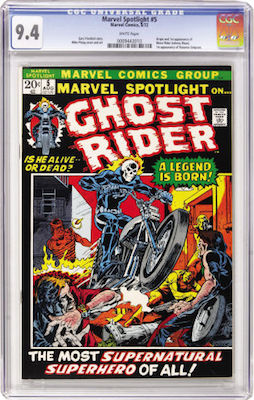 A CGC 9.4 copy of Marvel Spotlight #5 has huge potential to appreciate over time. Click to find your copy
Have this book? Click to appraise its value NOW!
Related Pages on Sell My Comic Books
Ghost Rider Comic Book Price Guide
List of Most Valuable Bronze Age Comic Books
Click to return to the Hot 100 Investment Comic Books menu
Go from Marvel Spotlight #5 to the 100 Hot Comics menu
Want to sell, appraise or buy comics online? Start here!