Why Lois Lane #70 is a Hot Comic
One of the mainstays of the Golden Age Batman villains, Catwoman's appearance in this unpopular DC Comics title is something of a surprise.
As a buyer of comic books, it gives me an excuse to check the Lois Lane lists that come into the office -- there are so few worth pursuing...
It has a special appeal due to its (literally) cat fight on the cover between Lois and Catwoman. Add to this an appearance from The Penguin and you have a great recipe for an investible comic book.
The white front cover shows a lot of dirt, so higher grade copies are hard to come by (but don't let your standards slip any lower than 9.0). Even so, the sad truth is that the Lois Lane name brings down its value. Prices are rising, so now is a good time to get one.
What to Invest In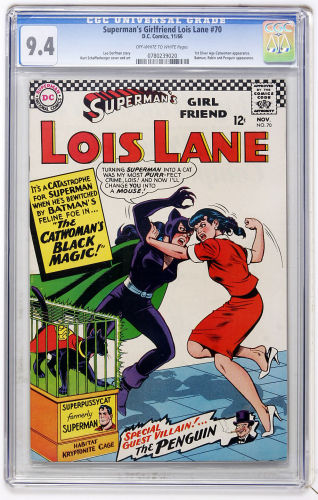 Superman's Girlfriend Lois Lane #70 is an affordable Silver Age key that should be bought in high grade, such as CGC 9.4. Click to buy yours
Have this book? Click to appraise its value NOW!
Related Pages on Sell My Comic Books
Superman Comic Book Price Guide
Batman Villains: List of First Appearances
Showcase #9: 1st Silver Age Appearance of Lois Lane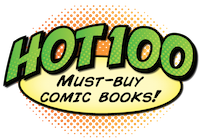 Click to return to the Hot 100 Investment Comic Books menu
Go from Superman's Girlfriend Lois Lane #70 to the 100 Hot Comics menu
Want to sell, appraise or buy comics online? Start here!