Action Comics Price Guide
Value of Vintage Action Comics
by Christopher Tanis and Ashley Cotter-Cairns
Action does not need (or should not need) an introduction, yet here is just that. Simply, Action is the most important comic book in history. There, that was easy, wasn't it? Oh, you want to know why?
Well, how about the fact that Action #1 introduced Superman? How about the fact that Action #1 is generally recognized as the genesis of the Golden Age of comics? How about the fact that a copy of Action #1 in VF/NM condition sold for more than $3,000,000?
Yes, that was the right number of zeroes. Three. Million. Bucks. I thought that would get your attention.
Is There Treasure in YOUR Attic?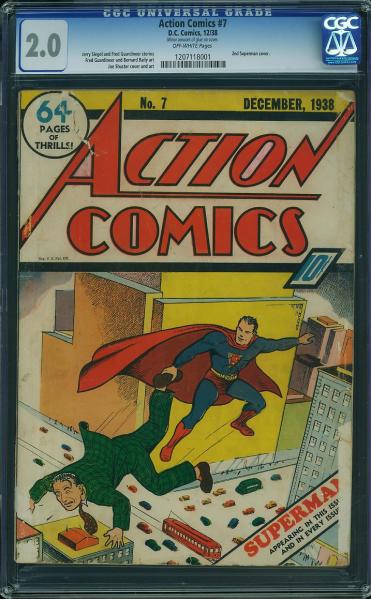 We just unearthed this never-before-offered copy of Action Comics #7.
Only the second time Superman appeared on a comic book cover.
We paid $40,000 for this book!
What do YOU have in your attic or basement?
Click Here to Get Your Free Appraisal!
Superman was introduced in Action #1, a character who goes way beyond the tradition notions of "comic book character." Along with Batman, ol' Supes is the most recognizable fictional character in the world.
Jerry Siegel and Joe Shuster's new idea for a "super-hero" was incredibly modern, in every sense of the word. Coming from another planet, Krypton, which had been doomed to destruction, young Kal-El (then "Kal-L") was sent to earth.
There he found by Ma and Pa Kent out in Smallville, grew to manhood, and took his secret identity as Clark Kent to the big city, Metropolis, to be a reporter for the Daily Star (later the Daily Planet).
Have Your Action Issues Valued!
If you've got some Gold or Silver Age issues of Action Comics (Especially #1, #6, #13, #18, #23, #241, #252, etc.), then click here to have them valued FREE by Sell My Comic Books!
There simply are no words for how important Action Comics is. It put DC on the map, and defined, for better or worse, the modern superhero comic.
Action Comics #1 (June 1938):
The Most Valuable Comic in the World!
Record sale: $3,200,000
Minimum value (poor but complete): $80,000
Check Values | Have Yours Appraised
If you have a copy of Action Comics #1, even if it's in bad shape, it's worth a mint. Well, half a mint, anyway. Copies of Action #1 can approach six figures even in battered condition, since there are so few of them around.
Siegel, Shuster, Superman. 1938. Two million bucks. That's really all you need to know. A Zatara story, a few mysteries and adventures, a boxing story, and a story about Marco Polo. Is anyone interested in those? Thought not.
Say it again: Most Valuable Comic in the World!
Action #6 (November 1938): 1st Appearance of Jimmy Olsen
Record sale: $34,000
Minimum value (poor but complete): $1,500
Check Values | Have Yours Appraised
Action #6 doesn't even feature Superman on the cover, but is nonetheless worth quite a hefty sum to collectors. It is the first appearance of Jimmy Olsen. Yes, Superman's pal, cub reporter and general exclaimer of "Gosh, Mr. Kent!" Copies of Action #6 are just plain historic. Can you dig it?
This issue also features all the other characters that you certainly don't care about, since it was still an anthology. DC hadn't yet figured out that they ought to put ol' Supes on the cover every month. Sheesh!
Action Comics #13 (June 1939): Superman Takes Flight!
Record sale: $185,000
Minimum value (poor but complete): $2,400
Check Values | Have Yours Appraised
In his earliest appearances, Superman doesn't fly. In this issue, he is first shown using his ability to "leap over tall buildings in a single bound!"

Supes wouldn't gain the power of "flight" as such for another couple of years, and then mostly at the urging of the Fleischer Bros. Studios, who were by then making a series of fantastic Superman cartoons in full color. If you haven't seen the cartoons, do yourself a favor and watch them all.
Siegel and Shuster and the usual stuff all apply to Action #13. Shuster, who suffered from failing eyesight, had help from Jack Cassidy on pencils in this issue, but did the cover by himself.
Action Comics #18 (November 1939): First X-Ray Vision
Record sale: $6,900
Minimum value (poor but complete): $200
Check Values | Have Yours Appraised
So, Superman has powers, yes? Well, unlike today, when you get to know all of some new hero's powers all at once, with Superman, they came in dribs and drabs, as the gang at DC thought of them.
In Action #18, Superman uses his X-Ray Vision for noble purposes, helping Senator Hastings, who'd been set up by some dastardly blackmailers.
The cover, which is the last issue of Action Comics that does not feature Superman, is pleasantly undistinguished work by Fred Guardineer.
Action Comics #23 (April 1940): First Appearance of Lex Luthor
Record sale: $65,000
Minimum value (poor but complete): $1,000
Check Values | Have Yours Appraised
Action #23 introduces one of the Man of Steel's main nemeses, namely Luthor.
The "Lex" wouldn't come until later, but for now, what's important is this: Luthor kidnaps Lois, then uses a mysterious green ray against Superman, which weakens him.
A precursor to Kryptonite, you say? Could be. Kryptonite wasn't introduced until 1943, and even then it was first mentioned in the Superman radio program, and as a continuity device to allow Bud Collyer, the voice of Superman, to have a break.
Action Comics #60 (May 1943): Lois Lane, Superwoman
We've featured this comic book in our Supergirl comics values article
(click to open in a new tab or window).

Record sale: $15,800
Minimum value (poor but complete): $100
Check Values | Have Yours Appraised
Action Comics #241 (June 1958): First Appearance of the Fortress of Solitude
Record sale: $900
Minimum value (poor but complete): $10
Check Values | Have Yours Appraised
Well into the Silver Age, and some things that we have long considered staples of Superman's world are still being introduced. In Action #241, writer Jerry Coleman and artist Wayne Boring trot out one of the more important ones: the Fortress of Solitude.

So, this issue isn't super-high in value, but it does have a giant cake, baked by Batman. And that's got to be worth something.
Action Comics #252 (May 1959): Introducing Supergirl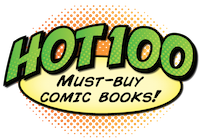 Action comics #252 is on our Hot 100 Must-Buy investment comics list. Click to read more!
Action #252 is the first appearance of the "true" Supergirl.
Again, see our full article for more details.

Record sale: $25,000
Minimum value (poor but complete): $100
Check Values | Have Yours Appraised
More History of Action Comics and Superman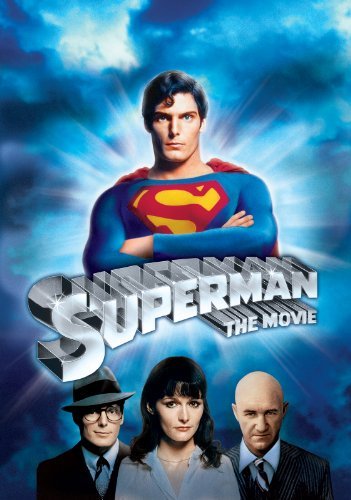 Superman isn't just a New York superhero (indeed, it's hard to say what city "Metropolis" is supposed to stand in for--perhaps Philadelphia?), and he isn't just an American superhero, or even a superhero of the world. He is a superhero of the galaxy, of the cosmos, of the entirety of all who live in the known universe and beyond.
Sounds kinda godlike, huh? That messiah vibe wasn't lost on the makers of the most recent Superman reboots, Superman Returns and Man of Steel. It's not an easy job being the most powerful fellow on this or any other planet, and makes for some dull stories (especially once you've been through the whole "Kryptonite" thing) unless you really juice them up with difficult moral choices and make the godlike being as "human" as a Kryptonian can be. 
Are you convinced now as to why the dude in the red and blue tights with the cape is important? So, back to Action. The series debuted in June of 1938 as an anthology comic, and Siegel and Shuster's idea for our favorite son of the ol' Krypton somehow ended up as the cover story.
The story goes that then-DC publisher Harry Donenfeld thought that the Superman story in Action #1 was "ridiculous," and forbid the character from ever appearing on the cover again. Of course, time and the actual sales data showed that Supes was the reason for all the sales of that issue, and so Donenfeld went the way of the money, as all publishers must eventually go.
The rest is, really, history. Superman would appear in every issue of Action Comics thereafter, although not always on the cover until #19.
Sure, some other characters had appeared in Action along with Supes in the early days, including Zatara, the magician (who?), along with such incredibly memorable ones as Tex Thompson (later the Americommando), the Vigilante, and Hayfoot Henry, the comedic and poetic copper who solved both crimes and rhymes. Not joking.
The anthology format would hold for quite some time, even after Superman was the acknowledged star of the series, all the way until the 1950s, when the title became known forever more as a Superman title, just as Detective Comics became known as a Batman title.  
Volume 1 of Action ended in 2011, with Action #904. Yes, #904. Nine hundred and four issues of the fellow with the blue long johns and the red blanket tied around his neck.
Think about that for a while. 73 years of Superman. The mind boggles.
More of our Comic Price Guides
---
Please share this page using the social icons on the left!

---
Get Your Comic Books Valued FREE Today