Comic Book Cash #13
Ten Uncanny X-Men Comic Books to Invest In
X-Tremely Good X-Men Investment Opportunities
You could do far worse than inject a little mutant into your comic book portfolio. After Amazing Spider-Man, the X-Men (Uncanny) are arguably the world's most collected series.
We've highlighted ten comics with that 'X-factor' for solid returns on your outlay.
While some of the key issues are established Silver Age mega-keys, others have plenty of room to appreciate. We've picked some blindingly obvious books here, as well as others which have sleeper potential.
As usual, we look to make 50 percent within five years. That means, if the book hits your target price, you should take the money.
Don't try to time the top of the market, and don't look back in anger if your book 'does a New Mutants #98' after you sell it!
X-Men #1: First Appearance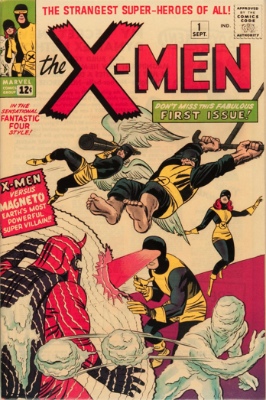 Definitely in the top ten of must-own Silver Age keys. A CGC 9.8 sold in 2012 for almost half a million bucks; that's the kind of headline-grabbing appeal that the Marvel keys have when great examples come to market.

Like any other Marvel mega-key, you need to get the best copy you can afford, and hold it. Don't expect 50 percent within five years on this one though.

Unlikely to grow in value quickly enough to hit a five-year target; this book is the exception on this list that should be considered a long-term investment only.
X-Men #4: First Brotherhood of Evil Mutants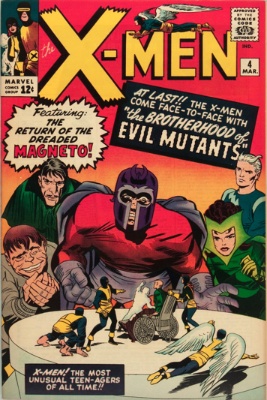 This book is to the X-Men title what Amazing Spider-Man #14 is to Spidey fans.

Prices so far have a ways to go, but if you bought this two years ago you have probably seen 100 percent return already. More to come, I believe.
X-Men #35: Spider-Man Crossover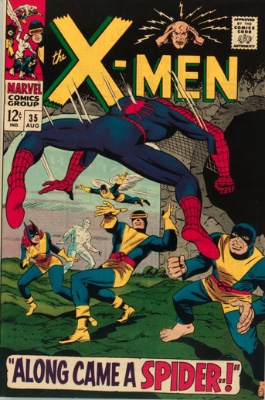 Yeah, it's a Spidey book. His first appearance in the series is a must-have for collectors of both series.

Anytime two active groups of collectors want the same Silver Age comic book, my Spider sense starts tingling. Opportunity knocks.

You need to get this in high grade. 9.0 or above.
Giant-Size X-Men #1: Wolverine Joins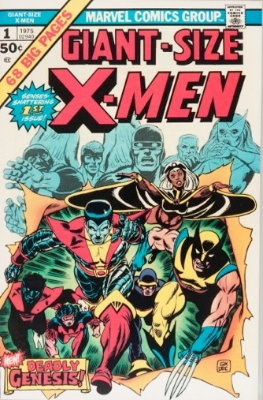 Another Bronze mega-key which suffered for a while after the initial speculators pushed them over $20K in CGC 9.8(!?!).

Those mad days are over, but prices are steadily rising now at 9.8, and other nine grades are also ticking along nicely.

Harder to find in top grades than most Bronze keys, due to the squarebound Marvel annual-style format.
X-Men #94: First New Team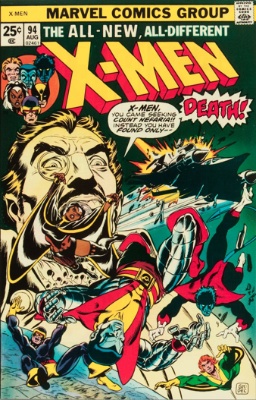 I see this book pretty often in ragged, read-to-death grades, but to get it above a nine should be your target.

Expect stiff competition when you find them. CGC 9.4s are approaching $2K now.
X-Men #101: First Phoenix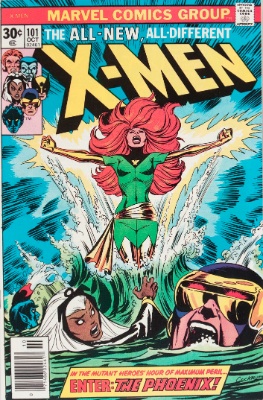 Classic cover, classic character. Already established as a Bronze Age key, with plenty of support for the high nine grades.

Look for a well-centered example with white pages. Be picky, because there are plenty available.
X-Men #120: First Alpha Flight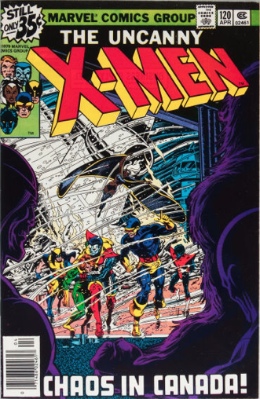 It's high time the Canadian super-team got a movie. If they do, then this book will go crazy.

Some investors prefer the first cameo in X-Men #119. I don't.

Look at the difference between Incredible Hulk #180 and Incredible Hulk #181 if you want clarification on my thinking.
X-Men #203: First Baby Nathan (later Cable?)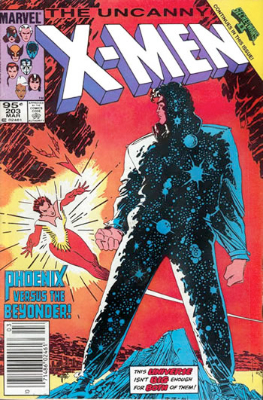 Students of X-history believe that Baby Nathan becomes Cable (in New Mutants #87, as I'm sure you know by now).

This book has enjoyed a bit of a run already, but I believe it may have far to go yet.
X-Force #2: Second Appearance of Deadpool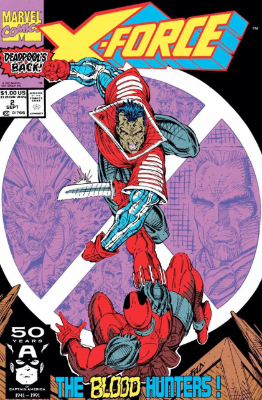 Let's overlook the obvious New Mutants #98 and find a book that's gaining traction.

Still a back issue that a lot of people (and dealers) don't even consider.

A really easy find in high grade, and for not much money; great book to cut your speculating teeth on.
X-Men #130: First Appearance of Dazzler
Female heroes and villains are all the rage right now, as Ms. Marvel shows. Along with Phoenix, Dazzler is a likely future star.

Yes, she was born in the dodgy disco age, and looks like a cross between Debbie Harry after a hard night out, and John Travolta in Saturday Night Fever.

But I could see this working. What goes around comes around; maybe that even applies to disco? (Or maybe not!)
Further Reading on X-Men Comic Books
Follow these links for related investment articles:

Cheers
Ashley Cotter-Cairns
Editor, Sell My Comic Books
Enjoy This? Please Pass it On!
If you found this newsletter useful, or just fun to read, and you know other people who might feel the same way, here's how you can help.
Please click to Share This Newsletter on Facebook, mention it in an email to your friend, or post on your favorite comic book forums and user groups!
Here's the sign-up page:
https://www.sellmycomicbooks.com/buy-and-sell-comic-books.html
Missed some? Our back issues can be found here.