Ant-Man Movie Madness: Which Books Should You Invest in Today?
Let's presume for a moment that Tales to Astonish #27 is out of your reach, and...
...Tales to Astonish #35 is a bit too predictable (percentage price rises on that book have been disappointing compared to some of the tips below).
Today, we're going to focus on three alternative books with the potential to rise twice – once when the new Ant-Man movie comes out, in July 2015, and again when the next phase of the Marvel Cinematic Universe kicks into gear in the latter half of the decade.
It may be too tempting to cash in when the movie is imminent, though, and perhaps taking a profit, then re-investing as the market cools, could be a good alternative to simply holding some beyond this summer.
Marvel Premiere #47: first new Ant-Man (Scott Lang), first Darren Cross / Cross Technological Enterprises (CTE)
Prices on this book have 'done a Hulk #271' lately. Just when you think a common Bronze Age book cannot get any higher, it continues to break new records every month.

Another thing it shares with Hulk #271 is the ability to buy, grade and sell for profit at almost any grade at VF or above. (Even below there may be money to be made. A 6.5 sold for $90 this month, which is INSANE.)

This is just the sort of book we love. It shows up regularly in general collections from the period, so the chances of finding them at garage sales or in junk shops is pretty high.

You can probably bank on finding these for a few bucks apiece and making out like bandits.

However, eBay may no longer be a happy hunting ground for raw copies of Premiere #47. Rarely are there bargains when a movie is about to hit the theaters.
Avengers #181: Scott Lang/Ant-Man joins the Super-Team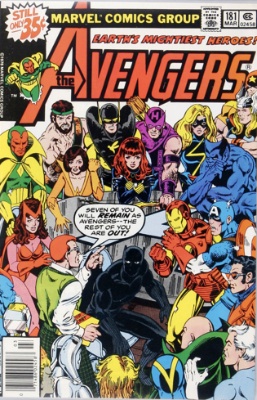 You can count the key issues of Avengers comics on one hand after you pass the #100: Plus a few with Thanos on the cover or central to the story.

It's nice to have another one to look out for, and certainly this issue has heated up since the movie became a reality.

Two obvious points to make here. First, you cannot buy them as loosely as Premiere #47, because it's only worth grading at 9.2 or above.

Second, many of the gains seem to have already been banked.

Yes, 9.8s are still showing profits over last year's prices, but this book may be one for future gains when/if the Ant-Man portrayed in the movie ties in to the next wave of Avengers movies.
Marvel Team-Up #52: first Crossfire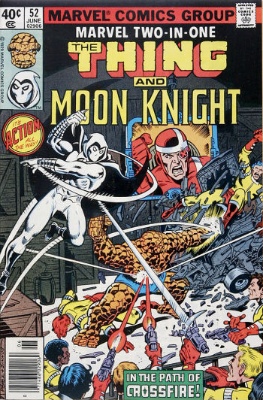 Sorry for confusion over Team-Up vs Two-in-One.

There are very very few sales of graded examples. Just one in 9.8 for $200 and one in 9.6 for $105.

Some raw copies are showing up on eBay for around $50-75 in NM.

This means it's a VERY speculative book. I am a bit worried and recommend you proceed with caution on this book. 9.8 or 9.6 only and don't over-commit.

Should Crossfire become a major antagonist in the future, then you should see very respectable returns on this book. And it's cheap enough to be an affordable gamble.

(NOTE: With Spider-Man not 'officially in' the Marvel Cinematic Universe, could Crossfire be the replacement Punisher?)
Get 30 More Tips With Full Analysis
If you are interested in investing in comic books and have not yet checked out our eBook, then it's high time you did.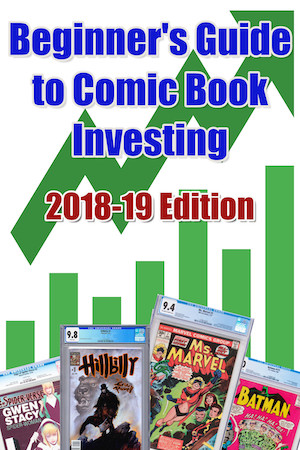 We tip more than 30 books which should out-perform the stock markets, if you can grade well from eBay scans.

Each includes a sales graph, historical data and target price points.

Readers of our newsletter can use this coupon code to save 35 percent! 32FORYOU
---
Further Reading
Ant-Man Comic Book Price Guide
Upcoming Marvel Movies and the Comic Books to Invest In
Avengers Comic Book Price Guide

Cheers
Ashley Cotter-Cairns
Editor, Sell My Comic Books
Enjoy This? Please Pass it On!
If you found this newsletter useful, or just fun to read, and you know other people who might feel the same way, here's how you can help.
Please click to Share This Newsletter on Facebook, mention it in an email to your friend, or post on your favorite comic book forums and user groups!
Here's the sign-up page:
https://www.sellmycomicbooks.com/buy-and-sell-comic-books.html
Missed some? Our back issues can be found here.