Why Sandman #1 is a Hot Comic
TV and movie rumors swirl around Sandman #1 like, well, dreams!
Author Neil Gaiman insists that he doesn't want to see a bad Sandman movie made, but he may not have any say, as Warner Brothers has a film in the works.
If the movie is confirmed, then you'll see prices of this first appearance of Morpheus rocket in value. Already it's had one wild ride of speculation and disappointment, but such is life in the pool of investment comic books.
Sometimes, you get the Sandman and sometimes, the Sandman gets you. Stick to 9.8 copies, because this book is too common to be less choosy.
What to Invest In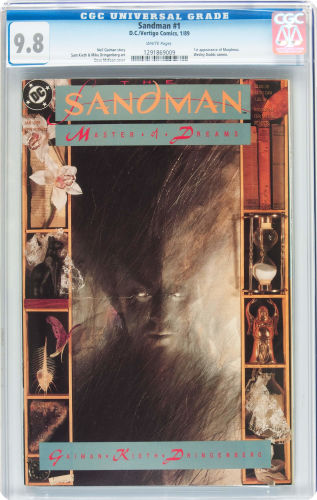 Stick to CGC 9.8 copies with white pages. Sandman #1 is too common to lower your standards. Click to buy yours
Have this book? Click to appraise its value NOW!
Related Pages on Sell My Comic Books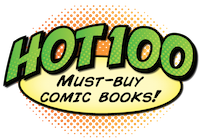 Click to return to the Hot 100 Investment Comic Books menu
Go from Sandman #1 (Vertigo) to the 100 Hot Comics menu
Want to sell, appraise or buy comics online? Start here!