Why Harbinger #1 is Hot
As usual, movie hype is driving the value of this book. Paramount Studios acquired the movie rights to Harbinger. A main movie and crossover sequel were planned.
While there is some confusion over the status of the movie projects, resulting in a slight softening of prices at all grade levels, CGC 9.8s still sell for more than double the price in 2014.
WARNING! A reader incentive program invited buyers of early Harbinger issues to clip out coupons and send off for a mail order copy of Harbinger #0. Copies with coupons clipped are considered incomplete.
Check your copy before you invest in it to ensure the coupon is present, and avoid green label Qualified graded examples in CGC holders, as these are worth far less.
What to Invest In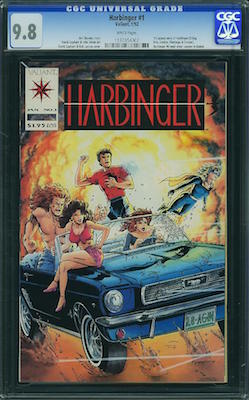 Owning a copy of Harbinger #1 from 1992 in CGC 9.8 shape with coupons intact is a good idea. Click to find yours!
Have this book? Click to appraise its value NOW!
Related Pages on Sell My Comic Books
Top 20 Most Valuable Modern Comic Books
Make Money When You Buy and Sell Comic Books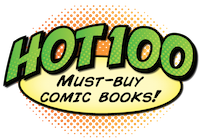 Click to return to the Hot 100 Investment Comic Books menu
Go from Harbinger #1 to the 100 Hot Comics menu
Want to sell, appraise or buy comics online? Start here!