Why Giant-Size Defenders #3 is a Hot Comic
You may never have heard of Korvac. You might care even less about who he is and what role he fills in the Marvel Universe. The important thing is that speculation about Korvac's importance is increasing, and along with that, prices are rising.
Added to that is the complication that this is a genuinely scarce book in high grade. Marvel 'square bound' books (annuals and specials) are hard to find above 9.0 generally.
The Defenders were not the most popular series, so it stands to reason that finding a copy of Giant-Size Defenders #3 is not going to be as easy as laying your hands on a Giant-Size X-Men #1, for example.
What to Invest In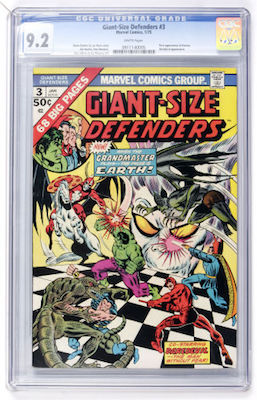 Giant-Size Defenders #3 is a genuinely tough book, with only 48 examples in CGC 9.0 or higher. Click to find yours!
Have this book? Click to appraise its value NOW!
Related Pages on Sell My Comic Books
All our Marvel Comics Superheroes Price Guides
First Appearance of the Defenders
Top 20 Bronze Age Comics by Value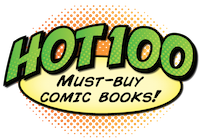 Click to return to the Hot 100 Investment Comic Books menu
Go from Giant-Size Defenders #3 to the 100 Hot Comics menu
Want to sell, appraise or buy comics online? Start here!