Hot Comics #79:
Flash #105, 1st Solo Silver Age Title
DOWN 17 PLACES FROM LAST YEAR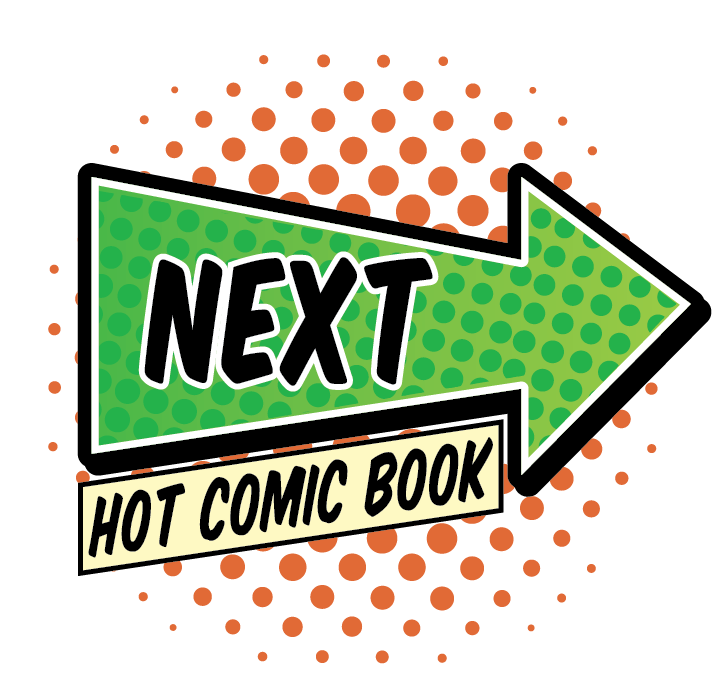 Why Flash #105 is a Hot Comic
2017 MARKET UPDATE:
There are plenty of positive prices on this book, but it "mirrors" many of the Silver Age key issue DC comics by not being traded often enough to be hotter.
We still like our recommendation of CGC 5.0, which has seen a 10 percent bump over last year.
CGC 8.0 $11,700

CGC 7.5 $6,750

CGC 6.5 $3,000

CGC 5.0 $1,630

CGC 4.0 $1,700

CGC 3.0 $830

CGC 1.8 $625
If you haven't seen the TV series, then you might be wondering what's up with the Flash these days. #105 joins Flash #110, Flash #123, Flash #139 and Showcase #4 on the Hot 100.
There's confirmed news of more DC Comics movies in the works, including Justice League of America, and fans of the comic books will know that Flash is an integral part of that super-team.
What's the best grade to invest in? That depends on your budget. There is a big jump from 5.0 to 6.0 and beyond, but there is very little price difference between 4.0 and 5.0.
If you choose your book carefully, you can get a nicely-presenting mid-grade copy for the same price as a VG.
What to Invest In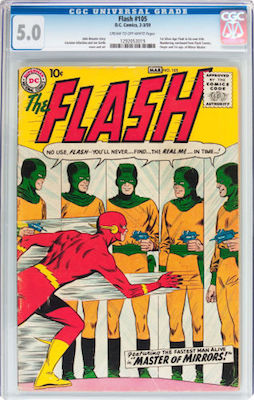 Flash #105 is an expensive book. A nice fresh CGC 5.0 can have little damage evident from the front. Click to buy your copy
Have this book? Click to appraise its value NOW!
Related Pages on Sell My Comic Books
Silver Age Flash Comic Book Price Guide
More DC Comics Characters with Price Guides
Click to return to the Hot 100 Investment Comic Books menu
Go from Flash #105 to the 100 Hot Comics menu
Want to sell, appraise or buy comics online? Start here!