Hot Comics #73:
Fantastic Four #4, 1st Silver Age Appearance of Sub-Mariner
NEW ENTRY FOR 100 HOT COMICS 2017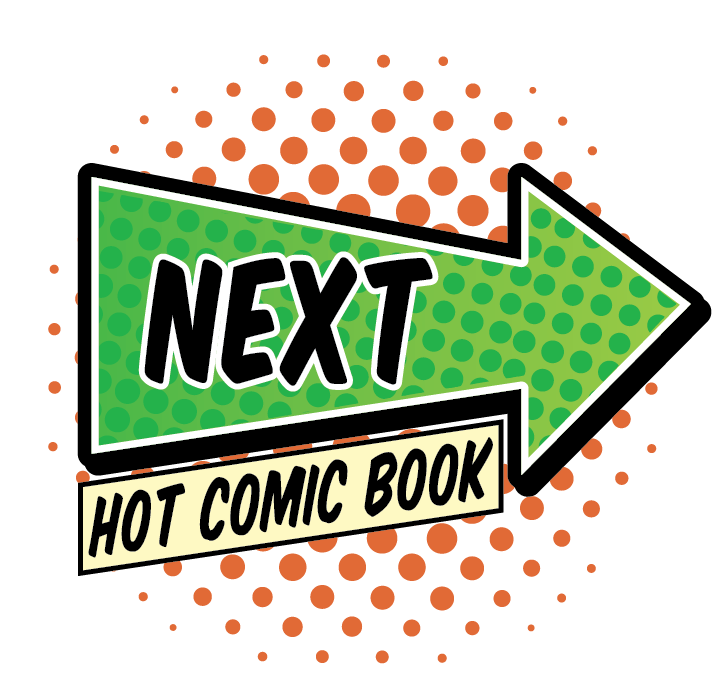 Why Fantastic Four 4 is a Hot Comic
2017 MARKET UPDATE: NEW TO THE LIST!
I don't know what it will take to shake FF #1 out of its long-term price funk... but perhaps the issues ahead of it, like this one, moving up will help.
Sub-Mariner was one of THE stars of the Golden Age for Atlas/Marvel, and while he hasn't really caught on with the modern audience, this first Silver Age appearance is increasing in value at long last. Picking a clean, well-presenting CGC 6.0 will be a good bet.
CGC 9.0 $9,550

CGC 7.0 $2,130

CGC 6.0 $1,600

CGC 5.0 $955
CGC 4.0 $750
CGC 3.0 $670
CGC 2.0 $400
Other FF comics on the Hot 100 list:

Fantastic Four #5 (1st Doctor Doom) | Fantastic Four #48 (1st Silver Surfer and Galactus) | Fantastic Four #52 (1st Black Panther)
What to Invest In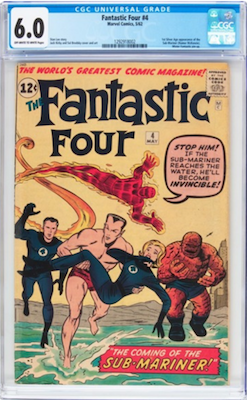 This book has been under-valued for years. Sub-Mariner is a major Marvel villain. Look for a CGC 6.0. Click to buy a copy
Have this book? Click to appraise its value NOW!
Related Pages on Sell My Comic Books
Origin and First Appearance of Sub-Mariner
Fantastic Four Comic Book Price Guide
Most Valuable Comics of the Silver Age (1960s)
Click to return to the Hot 100 Investment Comic Books menu
Go from Fantastic Four 4 to the 100 Hot Comics menu
Want to sell, appraise or buy comics online? Start here!