Why Detective Comics #140 is a Hot Comic
This is a rare comic book. The late 1940s era Detective Comics are hard to find in any condition, and given the popularity of The Riddler, it's surprising that less than 100 unrestored examples have been graded by CGC.
This creates a vacuum between demand and supply. The key word is demand. There are plenty of rare Golden Age comic books which are almost impossible to find in any condition, but the lack of demand for them limits their value to collectors and investors.
The Riddler is here to stay. He's a key super-villain in the DC universe. If you can find one, and you can afford to buy it, then this is a classic, must-have book.
You should plan on holding it for the long term.
What to Invest In
Detective Comics #140 is EXPENSIVE. There are only 96 unrestored copies graded by CGC. This isn't for everybody. If you can afford one, click to buy
Have this book? Click to appraise its value NOW!
Related Pages on Sell My Comic Books
Value of First Appearances of Batman Villains List
The Riddler in Batman Comic Book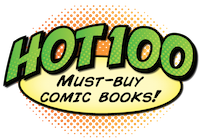 Click to return to the Hot 100 Investment Comic Books menu
Go from Detective Comics #140 to the 100 Hot Comics menu
Want to sell, appraise or buy comics online? Start here!