Why Captain America #117 is a Hot Comic
2015 was a big year for Marvel Comics movies. Perhaps the two big surprises were the amazing success of the Ant-Man movie, and how popular The Falcon was in the second Avengers movie.
Not only do those two characters intersect at the end of the Ant-Man film, but it's clear the Falcon's role in the Avengers team is not yet over.
Prices have actually softened a touch on CGC 9.4 copies. Buy when others are selling is generally a good rule for value investing, so that's why we've tipped that grade to do well.
9.4s are near mint and look awesome, so you'll never struggle to find a buyer for yours if you wish to sell.
Strange Tales #114 (1st Silver Age Captain America) is also on the Hot 100.
What to Invest In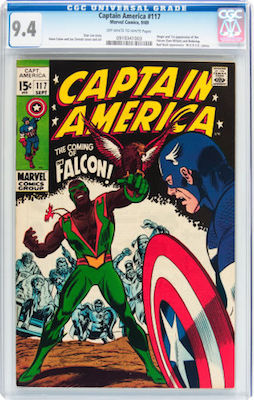 A nice crisp CGC 9.4 copy of Captain America #117 is superb value, and looks to be a good long-term investment. Click to buy one
Have this book? Click to appraise its value NOW!
Related Pages on Sell My Comic Books
Captain America Comics: Silver Age Comic Price Guide
Value of Captain America in the Golden Age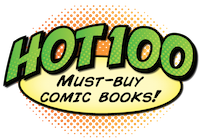 Click to return to the Hot 100 Investment Comic Books menu
Go from Captain America #117 to the 100 Hot Comics menu
Want to sell, appraise or buy comics online? Start here!