Hot Comics #85:
Batman #59, 1st Deadshot
DOWN 10 PLACES FROM LAST YEAR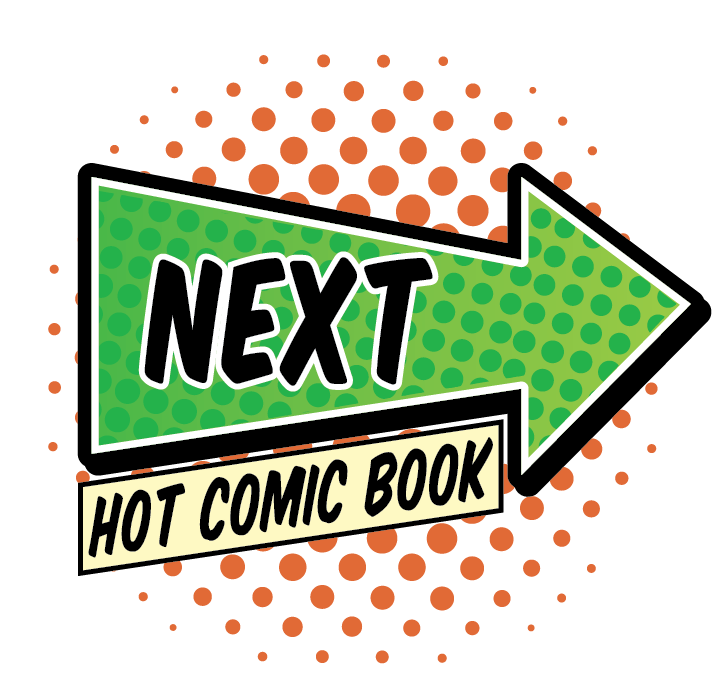 Why Batman #59 is a Hot Comic
2017 MARKET UPDATE:
Deadshot was a surprise casting choice for the Suicide Squad movie. And yet it somehow worked. Half a year after the movie is out of theaters, we have a book that's still under-valued in most grades.
There are some pretty encouraging signs of price support. And come on, people, this is a book published in 1950. They are scarce.
CGC 6.5 $4,240

CGC 5.5 $2,380

CGC 4.5 $1,900

CGC 3.5 $1,200

CGC 3.0 $900

CGC 2.0 $1,080

CGC 1.0 $600
Two words nobody really expected to be saying about movie madness: Suicide. Squad.
The most surprising of the DC movie announcements really took the back issue bins by storm.
Books like Brave and the Bold #25 (first Suicide Squad), Suicide Squad #1 from 1987 and all kinds of bizarre stuff with first appearances of Squad characters rocketed in value overnight, as speculators jumped on board.
Batman #59 is a bit of a different proposition, being a genuinely tough Golden Age book with only 86 unrestored examples in the CGC census. You may have to be less choosy about which copy you invest in.
What to Invest In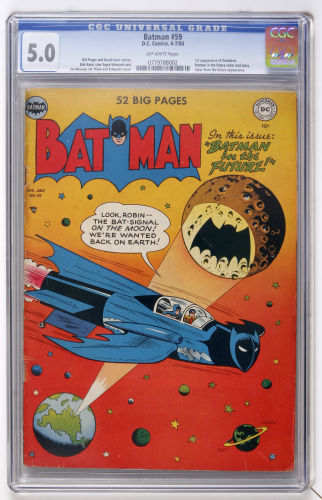 Batman #59 (first Deadshot of Suicide Squad) is a really tough book. Buy a mid-grade copy. It won't be cheap... click to find yours.
Have this book? Click to appraise its value NOW!
Related Pages on Sell My Comic Books
Click to return to the Hot 100 Investment Comic Books menu
Go from Batman #59 to the 100 Hot Comics menu
Want to sell, appraise or buy comics online? Start here!