Hot Comics #81:
Batman #47, 1st Detailed Origin of Batman
NEW ENTRY FOR 100 HOT COMICS 2017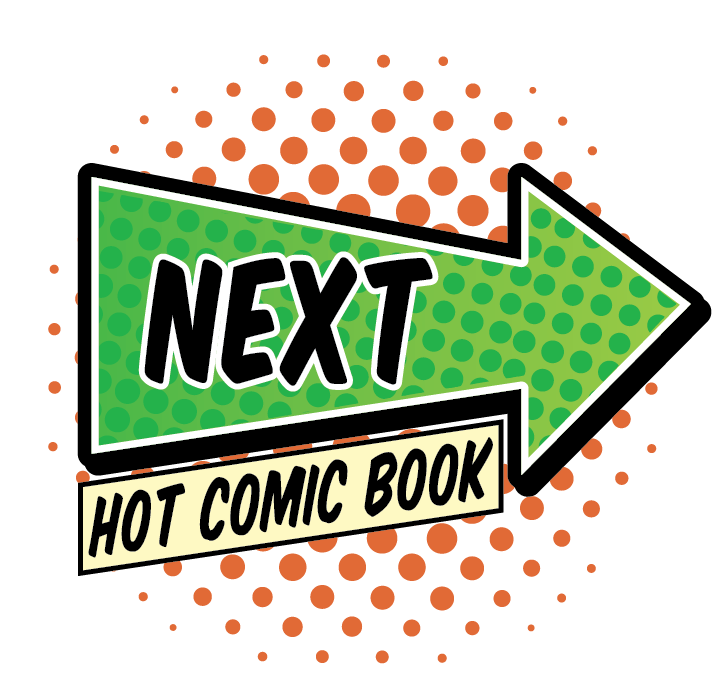 Why Batman #59 is a Hot Comic
2017 MARKET UPDATE: NEW TO THE LIST!
Perhaps the best-known origin story in all of comic book history, and yet years went by before it was retold.
At least Batman #47 does it in style, with the first fully detailed origin of the Caped Crusader fleshing out Bruce Wayne's background.
This is a pretty scarce book. We've seen a couple in recent collections, but nothing nicer than the usual VG range. You may have to jump on whatever you can find. Prices are pretty buoyant when they do sell.
CGC 7.5 $3,800

CGC 5.5 $4,000

CGC 5.0 $1,650
CGC 4.5 $1,050

CGC 4.0 $1,600

CGC 2.5 $660

CGC 1.5 $430
Other Batman books on the Hot 100:
Batman #59 | Batman #121 | Batman #181 | Batman #189 | Batman Adventures #12

What to Invest In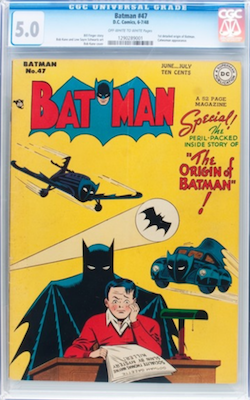 Batman #47 is the first detailed origin of Batman. This is a hot comic with low supply numbers available. Click to find a copy
Have this book? Click to appraise its value NOW!
Related Pages on Sell My Comic Books
Click to return to the Hot 100 Investment Comic Books menu
Go from Batman 47 to the 100 Hot Comics menu
Want to sell, appraise or buy comics online? Start here!